The Vernon Lamb Archive, Commercial
A Unique Photographic Record of Matlock & District, 1910-1915, and World War One Soldiers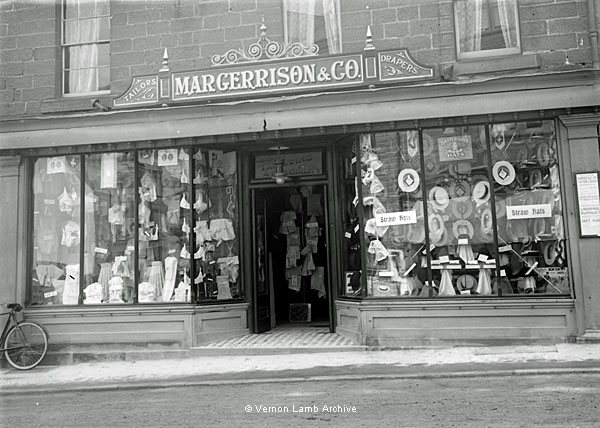 Place:
Matlock
Property / Street / Road:
Crown Square (now Parkhead)
Date:
1910 - 1914
Description/Historical Information:
Margerrison & Co. Tailors & Drapers. On the glass panel over the door are the words "Bespoke Tailoring a Speciality". Percy Margerrison first advertised in Kelly's Directory 1912 [also see VLA5026].
Further information
elsewhere on this site:
- Kelly's 1916 Directory - Businesses M - W
- Matlock: Crown Square, 1901, the shop before the Percy Margerrison's time
Image Reference:
VLA5019
Copyright:
© The Vernon Lamb Archive and Robert White.
See About the Archive and About Vernon Lamb, Photographer.